TRIATHLON IN ACTION!
When you're from east Philly and wear get-ups like my homey here does, you'd better be able to kick some serious booty! Triathlon's no slouch in that department! Check out the Action Gallery!!! For the full effect, imagine the A-Team theme playing in the background as you view the pictures!
From AVENGERS #8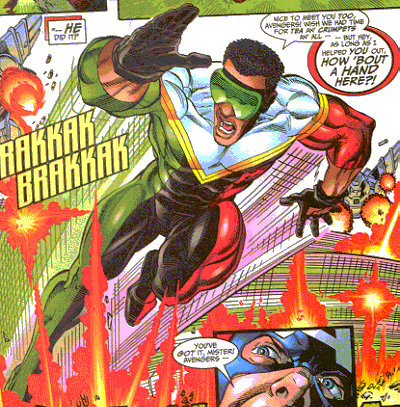 Triathlon showing his speed.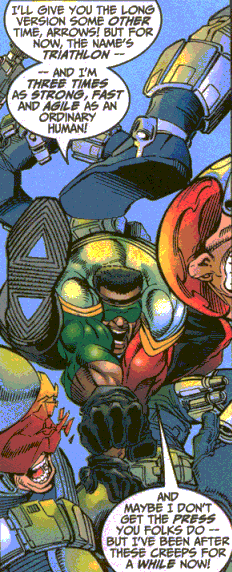 COMIN' THROUGH!!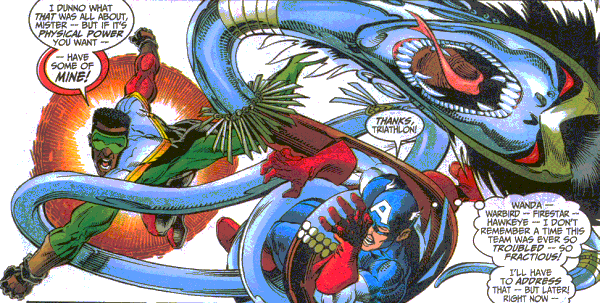 You said WHAT about my goggles!? Triathlon lends Captain America a hand and puts a hurting on Silver Claw!
From AVENGERS #9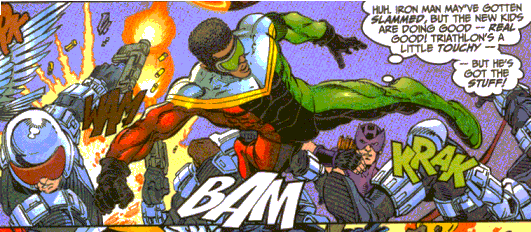 Triathlon casually kicking butt while Hawkeye looks straight at his ... at his... OH MY GOD!!
From AVENGERS #15


Triathlon showing off for a crowd.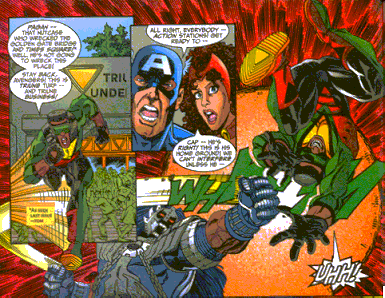 Um, okay. Nothing to see here.

Triathlon unleashes the full force of his costume on the Avengers!
From AVENGERS #27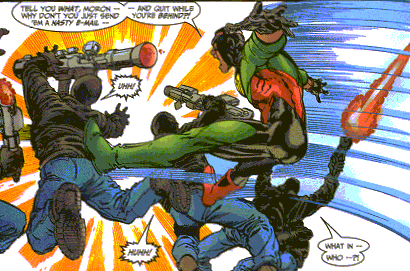 And he thought he'd never need those old cheerleading moves!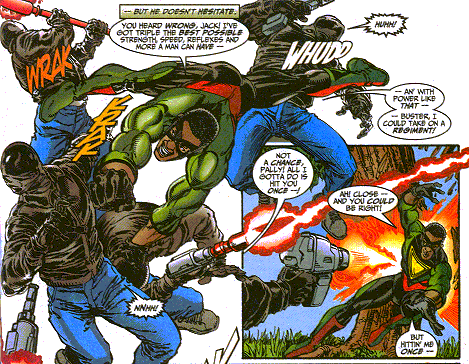 Here's a shot I'm betting Hawkeye's sorry he missed! Oh, I kid Hawkeye!
From AVENGERS #28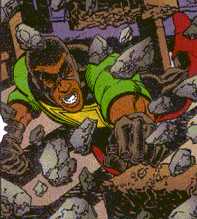 Triathlon foils an evil structure-supporting beam!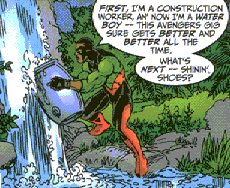 Triathlon getting some water! My God, this is exciting!!