TRIATHLON IN ACTION!
PART II
From AVENGERS #29

Hey, Triathlon! You want some cheese to go with that WHINE!?! Apparently, he can complain three times more than a normal man, too! In any case, he's got some cool moves!
From AVENGERS #30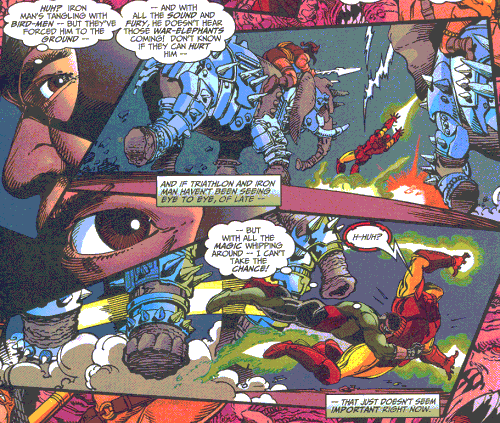 Triathlon saves Iron Man from becoming an Iron Pancake!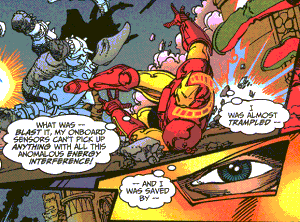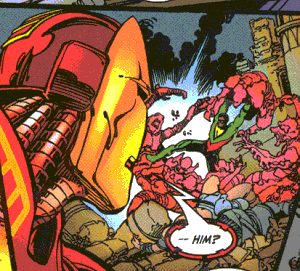 Yes, him!! Y'know, Shellhead, just because the guy can be a jerk doesn't mean he'd let a teammate die in the battlefield! Come on!