SO, TRIATHLON, WHY DO YOU WANT TO BE AN AVENGER?

PART II
So, how's the ever-angry Tri-Guy's mission going? I think it just hit a speed bump! A fellow Avenger finally decided to respond to Triathlon's constant griping and, of all people, it was Warbird! Check it out: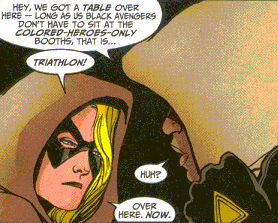 Uh Oh! This can't be good!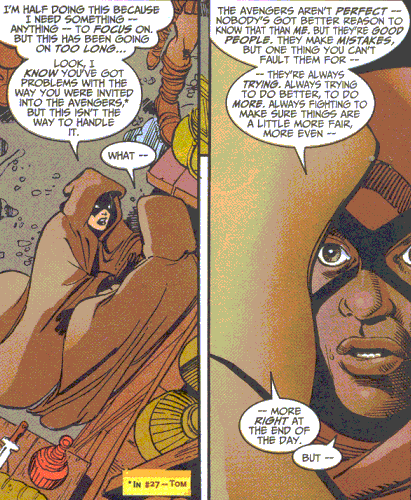 "What--" and "But--"! Yeah, you tell her, Triathlon!!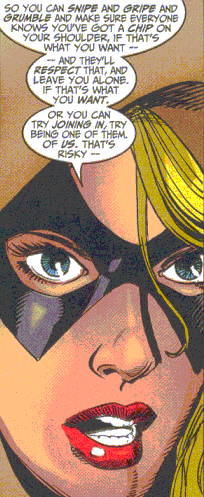 It was bound to happen, somebody putting my boy straight. Personally, I would have preferred it being T'Challa (right after he kicked Triath's butt in the combat simulation room!). So how will this affect Triath's mission? We'll see!