WHAT ARE TRIATHLON'S POWERS?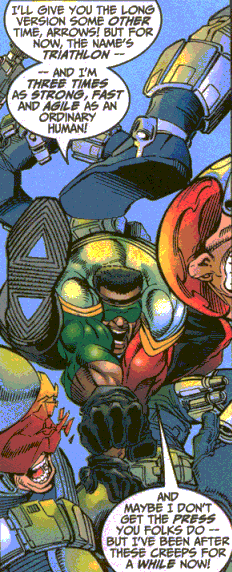 Fine, Mr. Bossy-Boots! You just go ahead and whup up on your thugs!
And don't call me "Arrows". This abrupt interview comes to us from Avengers #8
UPDATE!
Marvel has slightly amended Triath's powers. Here's how they now list him:
Triathlon: DelRoy Garret Jr. has three times the speed, strength, and sensory ability of the world's best athletes thanks to the mysterious Triune Understanding group.