WHO IS TRIATHLON?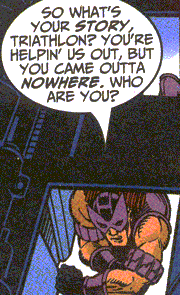 Yeah! Just who are you, Mr. Triplicate!? Inquiring minds want to know! Well, hunker down and we'll hear the obligatory origin tale straight from the horse's mouth, as related in Avengers #9! With a special guest appearance by Hawkeye, by the way!!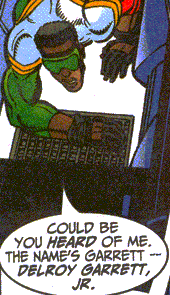 W-Why, yes! Yes, we have heard of you!

Uh, yeah. We sorta heard that. How'd that Olympics gig go, by the way?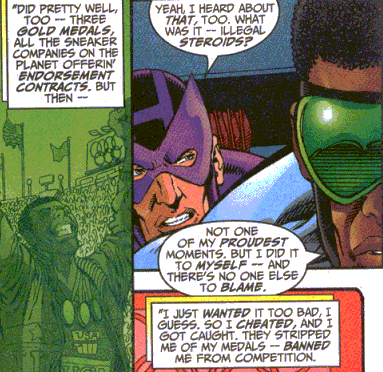 Oooh. Tough break. What'd you do after that? I hope you didn't just wallow in your shame...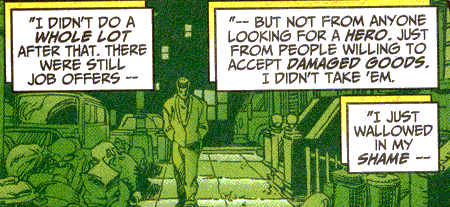 D'OH!! Well, then what? You wallowed until? UNTIL!?!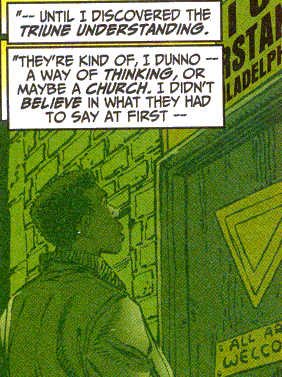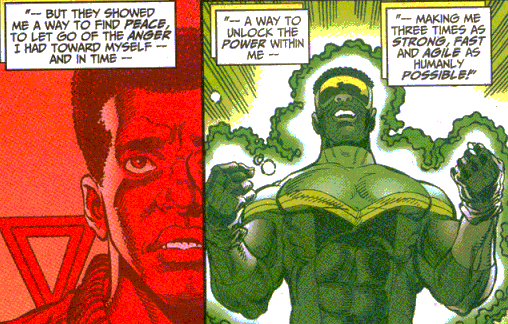 TA DAA! Ladies and Gentleman, the Origin Story!! It's always nice to know that, no matter what the situation, the encroaching doom will always stop long enough for a super hero to give a lengthy soliloquy about who they are and how they got their powers! So now you know!