SO, TRIATHLON, WHY DO YOU WANT TO BE AN AVENGER?

I'm sure that question was someplace on the Avengers application. Many fans have been asking it, too, since my Tri-colored brother doesn't seem overly thrilled to be one of Earth's Mightiest Heroes. Here's Triathlon's answer from Avengers #27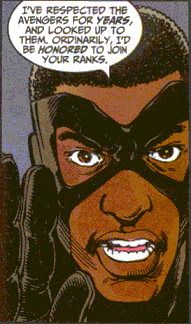 Uh oh. I hear a "but" coming. I can always hear a "but"...
Well, that answers our question, doesn't it? So, how's it going? Let's take a peak at Avengers #28 and see: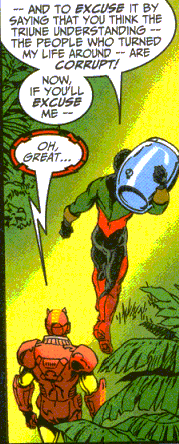 AND you made fun of my goggles, Iron Jerk!

But really, this is a serious issue that I'm glad Marvel's looking at. I'm eager to see how it turns out.