SO, TRIATHLON, WHY DO YOU WANT TO BE AN AVENGER?

PART III
Whoa, do we have some developements here! First off, this exchange between Warbird and Triathlon is a bit telling: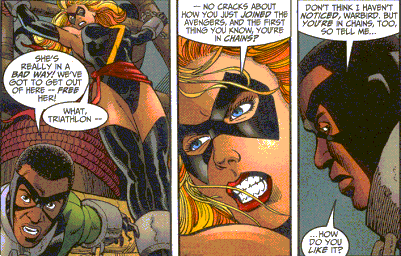 Warbird doesn't have an answer, by the way!
Now, remember that hand Iron Man extended to Triathlon back in Avenegers #28? Well, check this out!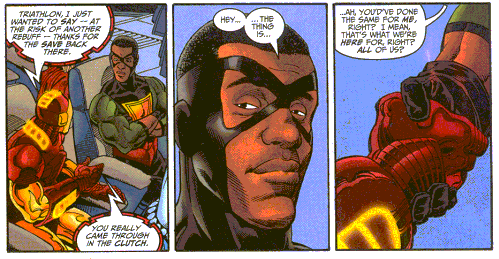 Can it be? Tri-Guy's mellowing already? Time will tell!